Wild Strawberry & Apricots At Nikuda Ne Edem Restaurant
Following the seasonal principle, the gastrobar Nikuda Ne Edem has updated the summer menu.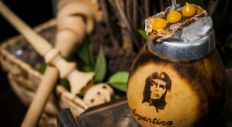 Kitchen:
Chefs
Average bill:
1500-2000 rub
Address:
15 bldg. 8, Rochdel'skaya str., Moscow
Dmitry Shurshakov and chef & barman Alexander Kan made up their made in favour of wild strawberry and mellow apricots. Small Moscow vacations start from a bar card with a few new positions, infusions and cocktail with wild strawberry and apricots. The most unusual new position might be called Apricot pie. It is supposed to drink, not eat at Nikuda Ne Edem. Another hit of the summer menu is Frago cocktail. In fact, it's an option for popular Fragolino but with forest wild strawberry puree and little Japanese grape Calpis added to sparkling wine instead of strawberry.
Now a few words about the main courses. Unusual combinations of products in the special menu might surprise or even shock you. First of all it's related to unexpected usage of nectarine. It will be added to the stewed heart together with wood sorrels and as a result, there will be bright unusual and low in calories dish. Another culinary attraction is apricots with buckwheat cream and hazelnut. They are served with an unusual side-dish – wheat pop-corn. It's good to finish the meal with a seasonal dessert – fresh wild strawberries with white chocolate foam and cauliflower slices.
Read also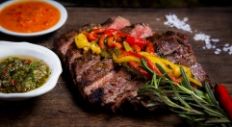 The brand chef of Pab Lo Picasso Roberto Jacomino Perez is good at experimenting with meat offering his own means to fig...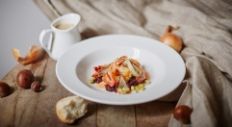 The chef of the Projector Restaurant Maxim Myasnikov keeps experiments with nuts. Chestnuts and hazelnuts seem to become...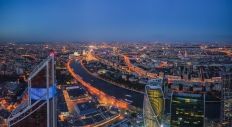 The restaurant holding White Rabbit Family is preparing to open a new project Sakhalin in the highest building in Europe...
ON TOP