First Big Menu Update At Brasserie Most Restaurant
The card of dishes has been more concise and international as the chef Regis Trigel included in it recipes of former French colonies such as India, Cambodia and Morocco.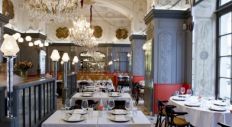 Kitchen:
French
Average bill:
2000-3000 rub
Address:
6/3 bldg. 3, Kuznetsky most str., Moscow
There are light sea tartars made of salmon, scallops and tuna for a start. The French cake made of omelets Crespeou with humus and tomatoes is incredibly nice and layers of omelet are cooked with garlic, cuttlefish ink, spinach and sweet pepper. A list of hot courses has been replenished with ravioli with vegetables and light sauce made of goat cheese, risotto with tomatoes and crab, crab gratin with green lettuce and cheese.
The tastes of countries of former French colonies are especially bright in hot courses. Shrimps with coconut milk sauce and green curry with jasmine rice, red tuna in sesame with vegetables in wok.
At the restaurant as usual you may order the salad Nicoise from chef, crispy barbagians, veal sweetbread and Burgundian snails baked with garlic and cheese which have been returned to the menu upon numerous requests from guests.
Read also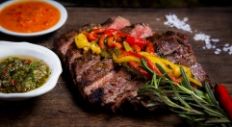 The brand chef of Pab Lo Picasso Roberto Jacomino Perez is good at experimenting with meat offering his own means to fig...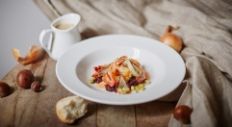 The chef of the Projector Restaurant Maxim Myasnikov keeps experiments with nuts. Chestnuts and hazelnuts seem to become...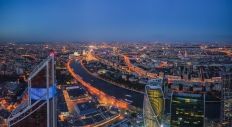 The restaurant holding White Rabbit Family is preparing to open a new project Sakhalin in the highest building in Europe...
ON TOP