New Summer Menu At Turandot Restaurant
This summer the Chef of the Turandot Restaurant Dmitriy Yeremeev presented a new menu with bright colours, orient motives and unusual ingredients.
Among available dishes there is tender marble beef carpaccio, tuna in Pan-Asiatic sauce, summer salad with shrimps and pomelo and a salad with crab and lemon balls. Hot appetizers are replenished with original new items such as spring-rolls with vegetables, cuttlefish in green tempura and roasted lamb. In bad weather it is worth trying hot borsch Tom Yam or veal with fruit salsa and mushroom sauce.
Read also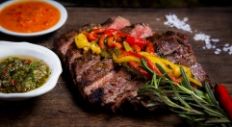 The brand chef of Pab Lo Picasso Roberto Jacomino Perez is good at experimenting with meat offering his own means to fig...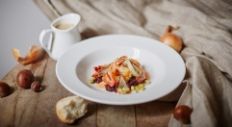 The chef of the Projector Restaurant Maxim Myasnikov keeps experiments with nuts. Chestnuts and hazelnuts seem to become...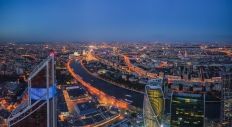 The restaurant holding White Rabbit Family is preparing to open a new project Sakhalin in the highest building in Europe...
ON TOP