Rock Trout, Grey Mullet & Anchovy At MoreMore Restaurant
The menu of the MoreMore Restaurant has been replenished with fried Black Sea gobies cooked per classical recipe, striped rock trout baked with grapefruit, anchovy which is well recommended with beer and also grey mullet baked with spinach and onion.
Sea bass with Aioli sauce holds place of honor. The menu is differentiated with traditional dish from Odessa called kilka balls, classical course of all time navy-style macaroni, hash browns and marrow dumplings.
Read also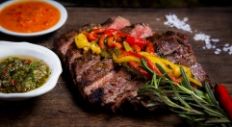 The brand chef of Pab Lo Picasso Roberto Jacomino Perez is good at experimenting with meat offering his own means to fig...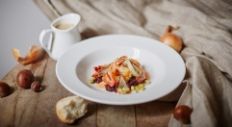 The chef of the Projector Restaurant Maxim Myasnikov keeps experiments with nuts. Chestnuts and hazelnuts seem to become...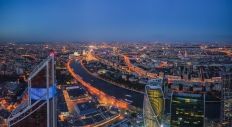 The restaurant holding White Rabbit Family is preparing to open a new project Sakhalin in the highest building in Europe...
ON TOP