Coffee In Car From Confectionery Café Pushkin
The Confectionery Café Pushkin offers a new service for permanently hurrying coffee-lovers.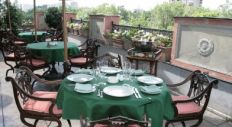 Kitchen:
Mediterranean, Vegetarian, Russian, Seafood
Average bill:
Central
Address:
26A, Tverskoy blvd., Moscow
Americano, cappuccino or latte not wasting precious time and sitting in the car. You call to the Confectionery, make an order and your coffee will be delivered to your car. It will take only one minute to pay cash or credit card (using the portable terminal) for the order and you are free to continue your way enjoying vigorous drink. Orders are accepted by the phone number +7 (495) 604 42 80.
Read also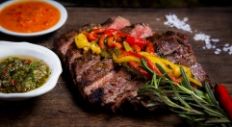 The brand chef of Pab Lo Picasso Roberto Jacomino Perez is good at experimenting with meat offering his own means to fig...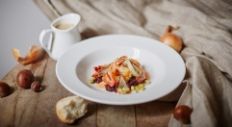 The chef of the Projector Restaurant Maxim Myasnikov keeps experiments with nuts. Chestnuts and hazelnuts seem to become...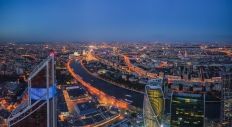 The restaurant holding White Rabbit Family is preparing to open a new project Sakhalin in the highest building in Europe...
ON TOP