Set-O-Mania Comes Back To Maison Dellos Restaurants
The culinary festival Set-O-Mania, so beloved by many guests will take place at the Maison Dellos Restaurants from 5th to 26th August for the third time.
Only during these three weeks the conceptual restaurants belonging to Mr. Andrey Dellos will be performing dishes impossible to find in the main menu. The only chance to try them is to join Set-O-Mania. Such restaurants as Bochka, cozy home Shinok, Nordic and ambiance Orange3, bright and easy-going Farenheit will offer their guests sets of three or four non-standard dishes per fix price 1850 rubles. Café Pushkin and Turandot will also refuse from usual classical courses in favor of experiments.
Read also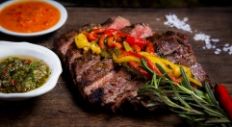 The brand chef of Pab Lo Picasso Roberto Jacomino Perez is good at experimenting with meat offering his own means to fig...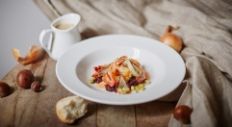 The chef of the Projector Restaurant Maxim Myasnikov keeps experiments with nuts. Chestnuts and hazelnuts seem to become...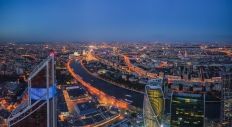 The restaurant holding White Rabbit Family is preparing to open a new project Sakhalin in the highest building in Europe...
ON TOP