Warm Winter With Tinatin Restaurant
It's been more than 5 years when authentic Georgia and modern Europe have been co-existing in one Tinatin restaurant in peace complementing each other.
This winter you needn't to be afraid of cold weather as in Tinatin you will always warm up with homemade cacao per old recipe (350 rubles).
And a hot chocolate (350 rubles) will garnish your dinner and be a good complement for your favourite dessert.
Read also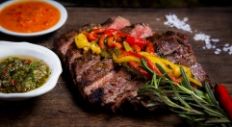 The brand chef of Pab Lo Picasso Roberto Jacomino Perez is good at experimenting with meat offering his own means to fig...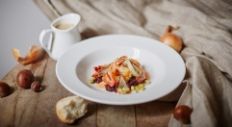 The chef of the Projector Restaurant Maxim Myasnikov keeps experiments with nuts. Chestnuts and hazelnuts seem to become...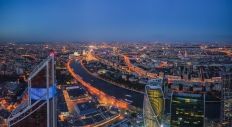 The restaurant holding White Rabbit Family is preparing to open a new project Sakhalin in the highest building in Europe...
ON TOP