Black Magic Chicken At Soluxe Club
The Chinese Soluxe Club Restaurant has started to cook an absolutely magic soup of a rare delicacy – black chicken.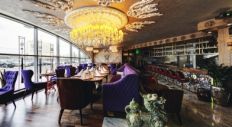 Kitchen:
Chefs, European, Chinese
Average bill:
from 3000 rub
Address:
B. 6, 2/1, Kutuzovsky prospect, Moscow
Black chicken or "ugu czi" in Chinese is a unique bird. It looks fantastic: ugu czi has a lilac colour of skin, dark meat and bones but white-snow and fluffy feathers like floss. However, the main advantage of this rare species of chicken has been known since the 7th century: healthy meat characteristics rather than appearance.
The traditional dish made of black chicken is a copious and aromatic soup with various roots and spices. Such soup can be cooked at Soluxe Club per an advanced order at least 1 day. The soup will be made with matsutake mushrooms and barberry (3200 rubles).
Read also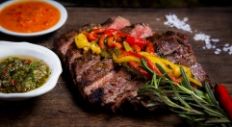 The brand chef of Pab Lo Picasso Roberto Jacomino Perez is good at experimenting with meat offering his own means to fig...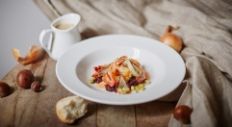 The chef of the Projector Restaurant Maxim Myasnikov keeps experiments with nuts. Chestnuts and hazelnuts seem to become...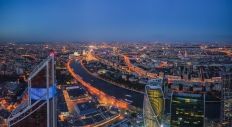 The restaurant holding White Rabbit Family is preparing to open a new project Sakhalin in the highest building in Europe...
ON TOP