Autumn At Semiramis Restaurant
The autumn palette of flavours will offer dishes to any taste at the Semiramis Restaurant.
We recommend paying attention to giblets, keftedes (Greek meat balls), Cyprus lamb sausages Sheftalias and Greek beef steaks with mashed potatoes or legendary kebabs and lulya the restaurant has been famous for since the middle of 90-s.

Do you prefer fish or seafood? Feel free to order for two generous portions of green salads with cuttlefish or octopus, goatfish fritto, so loved by Semiramis guests in the summer or Greek paste hilopites with octopus which has all chances to become a new seasonal best-seller. Among other new positions in the menu there are baked scallops, salmon with celery root puree and copious fish soup with sea delicacies, crispy vegetable chips with caciks, falafel with green peas, Greek pie with spinach spanakopita, celery cream-soup with Feta cheese.
Read also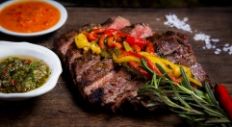 The brand chef of Pab Lo Picasso Roberto Jacomino Perez is good at experimenting with meat offering his own means to fig...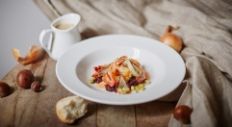 The chef of the Projector Restaurant Maxim Myasnikov keeps experiments with nuts. Chestnuts and hazelnuts seem to become...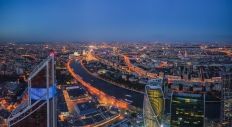 The restaurant holding White Rabbit Family is preparing to open a new project Sakhalin in the highest building in Europe...
ON TOP