New Breakfasts At Niyama
The breakfast menu has been updated at the Niyama restaurant. It includes traditionally copious, invigorative and incredibly tasty dishes.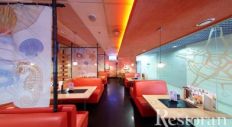 Kitchen:
Central
Average bill:
Central
Address:
1) 'Tramplin' trading center, 3rd level, 25A, Yarcevskaya street, Moscow
Now you may make your morning meal yourself and decide what you want: to aromatic and tender dietetic porridge or to get energy having a copious panini. You will probably trust the experience of our chef who did his best to create well-balanced and rich ready breakfasts, let it be continental or traditional English breakfast. Besides, in the new menu we still remember of beloved by all omelets, sausages, ruddy pancakes with different fillings and invigorative drinks.
Read also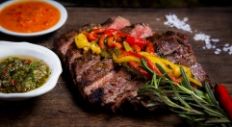 The brand chef of Pab Lo Picasso Roberto Jacomino Perez is good at experimenting with meat offering his own means to fig...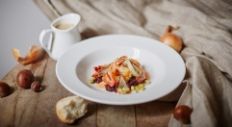 The chef of the Projector Restaurant Maxim Myasnikov keeps experiments with nuts. Chestnuts and hazelnuts seem to become...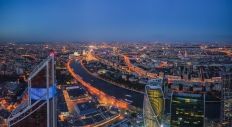 The restaurant holding White Rabbit Family is preparing to open a new project Sakhalin in the highest building in Europe...
ON TOP