Late Autumn At Simachyard Restaurant: New Orange Menu
There is an abundant menu consisting of 18 bright orange positions for late autumn at the Simachyard Restaurant.
Airy pumpkin mousse with cardamom, almond milk and magnolia-vine will be complemented with meat and poultry dishes, such as duck breast with farm cheese and buckwheat honey, fusilli with rabbit from Kursk and spicy veal from Bryansk with buckwheat in a morel sauce. Pumpkin sweetness is good with seafood, namely Sakhalin scallop and octopus: the first is served with Cauliflower cream and orange caramel and the second goes with red bilberry jam.
In the menu there is a Russian option for Parma ham: dried ham from Vladivostok served with honey pumpkin battered in hazelnuts instead of usual melon.
Among new dessert positions there is a pumpkin pie with cream cheese and sea buckthorn jam. The updated special menu is supported with warm-up teas, such as sea buckthorn with lemongrass or passionfruit, pear mélange inspired by Caucasian recipes and spicy ginger tea.
Read also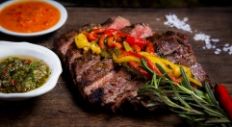 The brand chef of Pab Lo Picasso Roberto Jacomino Perez is good at experimenting with meat offering his own means to fig...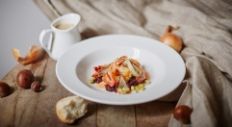 The chef of the Projector Restaurant Maxim Myasnikov keeps experiments with nuts. Chestnuts and hazelnuts seem to become...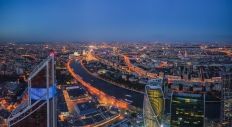 The restaurant holding White Rabbit Family is preparing to open a new project Sakhalin in the highest building in Europe...
ON TOP