Stroganoff Menu At Pozharskiy's Tavern
Summer days have been passed away. So many dishes have been tried by travelers, they are: Norman oysters, overseas food, exotic fruits. But there are special courses which might not be tried anywhere except Russia and meat in Stroganoff style is one of them.
The legend telling how this dish appeared goes back to the 19th century. When Duke Stroganoff got old and retired, he followed his doctors' advice and moved to Odessa where he lived and had an open table to be able to have frequent dinner companions. Duke's favourite course – meat in Stroganoff style – used to be often served for dinner. The main secret lays in a special way of slicing and delicate roasting meat. The Stroganoff menu from the chef will be submitted to guests' approval at the Pozharskiy's Tavern where there will be not only beef courses (classical ones) but also poultry and even crayfish.
Read also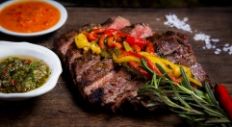 The brand chef of Pab Lo Picasso Roberto Jacomino Perez is good at experimenting with meat offering his own means to fig...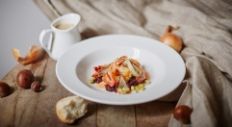 The chef of the Projector Restaurant Maxim Myasnikov keeps experiments with nuts. Chestnuts and hazelnuts seem to become...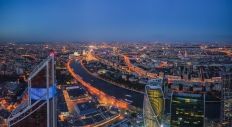 The restaurant holding White Rabbit Family is preparing to open a new project Sakhalin in the highest building in Europe...
ON TOP