Steak Menu At Limoncino Restaurant
The Italian Restaurant Limoncino presents a new steak menu.
Striploin steak is made of beef fillet (519 rubles), T-bone steak is made of lamb (529 rubles), Dallas Steak is a beef rib-eye steak on the bone (699 rubles), Denver steak is made of beef clod (399 rubles) and of T-Bone steak is a classical combination of two kinds of meat – striploin and T-bone tenderloin (679 rubles). All prices are indicated for 100 grams of final product.
The following homemade sauces are available to season steaks: arrabiata, cream & mushrooms, honey & mustard, cranberry & ginger, pepper & cognac (149 rubles each).
Read also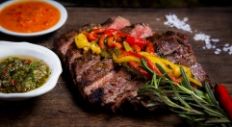 The brand chef of Pab Lo Picasso Roberto Jacomino Perez is good at experimenting with meat offering his own means to fig...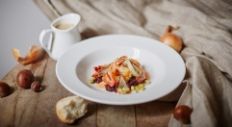 The chef of the Projector Restaurant Maxim Myasnikov keeps experiments with nuts. Chestnuts and hazelnuts seem to become...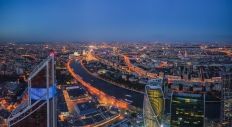 The restaurant holding White Rabbit Family is preparing to open a new project Sakhalin in the highest building in Europe...
ON TOP