Seasonal Offer At Forte Bello Restaurant
Cold weather has been celebrated by new dishes in the menu of the Forte Bello Restaurant.
So, it is offered to savour grey weekdays with a huge portion of hot pumpkin soup (250 rubles). After it instantly you may switch over to risotto with red-cap mushrooms and chestnuts (550 rubles) or ravioli with cep mushrooms (560 rubles). You may have a light meal ordering pizza with pumpkin and lamb (580 rubles) or a salad with ginger and gorgonzola cheese (460 rubles). Those who cannot stay indifferent to sweets are offered to try nut parfait with caramelized ginger (360 rubles) and chocolate fondant (240 rubles).
Read also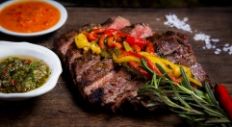 The brand chef of Pab Lo Picasso Roberto Jacomino Perez is good at experimenting with meat offering his own means to fig...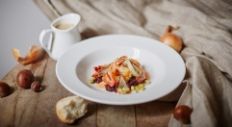 The chef of the Projector Restaurant Maxim Myasnikov keeps experiments with nuts. Chestnuts and hazelnuts seem to become...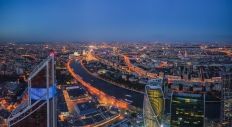 The restaurant holding White Rabbit Family is preparing to open a new project Sakhalin in the highest building in Europe...
ON TOP