New Chef At Sixty Restaurant
The famous chef in St. Petersburg Rustam Tanguirov has taken over the management of kitchen at the Sixty Restaurant.
In November 2015 the chef is going to introduce a few new dishes, while in January – the restaurant menu will be completely updated and culinary shows will be performed regularly. So, to make it short, Sixty expects a lot of innovations and updates which will be concerned not only the cuisine but also the restaurant space: the best Russian designers have already been attracted to create a new format.
The new chef is an outstanding and comprehensive person! Rustam Tanguirov has been dealing with cooking for over 10 years. Throughout his career he has worked in the best restaurants of St. Petersburg where he has specialised in new Russian, Asian and Northern cuisines.
Read also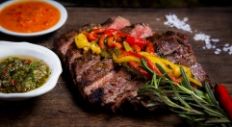 The brand chef of Pab Lo Picasso Roberto Jacomino Perez is good at experimenting with meat offering his own means to fig...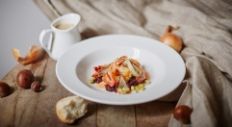 The chef of the Projector Restaurant Maxim Myasnikov keeps experiments with nuts. Chestnuts and hazelnuts seem to become...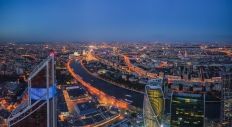 The restaurant holding White Rabbit Family is preparing to open a new project Sakhalin in the highest building in Europe...
ON TOP