Cocktails With Ashberry, Chokeberry & Prunes At Montis' Friends Restaurant
Denis Millionov, the ex-chef barman of Mercedes Bar, has created cocktails with seasonal berries for the Montis' Restaurant, such as ashberry, chokeberry and prunes.
The red ashberry has been added to the recipe of "Fragrance of Autumn" drink, based on two kinds of rum and apple juice. Chokeberry has been mixed with gin and caramel syrup in "Chokeberry swizzle". "Late Harvest" mix contains light rum, prunes puree, thyme, caramel and butter. Also Denis ingrains the cocktail "From Grandma's Garden" on red wine and melon for 3 days.
Read also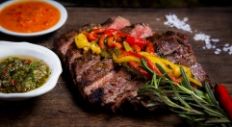 The brand chef of Pab Lo Picasso Roberto Jacomino Perez is good at experimenting with meat offering his own means to fig...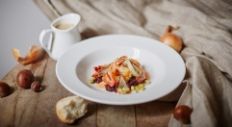 The chef of the Projector Restaurant Maxim Myasnikov keeps experiments with nuts. Chestnuts and hazelnuts seem to become...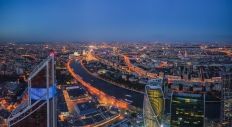 The restaurant holding White Rabbit Family is preparing to open a new project Sakhalin in the highest building in Europe...
ON TOP