Greek Islands Cuisine At Molon Lave
The brand chef Filistor Destempasidis of the Molon Lave Resataurant has realised the idea to carry out a festival of island cuisine.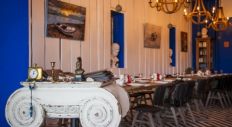 Kitchen:
Central
Average bill:
1000-1500 rub
Address:
39, Bol'shaya Gruzinskaya str., Moscow
Peloponnese cuisine is performed by a beetroot salad with orange, pork in lemon sauce with celery and leek and a cake in coating chocolate.
Tomato chops with yogurt, rabbit in red wine with shallot and a semolina dessert with cinnamon have been appointed as the brightest dishes of Crete. The guests will get to know culinary traditions of Santorini if they order a seafood salad, sea bass fillet with vicia faba (famous local pea) and fried almond with honey and Metaxa. A culinary tour to Halkidiki is organised by a patty with spinach and Feta cheese, pepper and tomato stuffed with meat and rice and a shortcake with field flowers cream.
The price of each set with three dishes is 1500 rubles.
Read also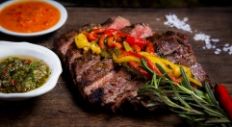 The brand chef of Pab Lo Picasso Roberto Jacomino Perez is good at experimenting with meat offering his own means to fig...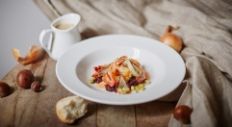 The chef of the Projector Restaurant Maxim Myasnikov keeps experiments with nuts. Chestnuts and hazelnuts seem to become...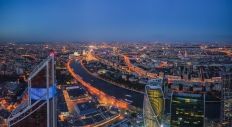 The restaurant holding White Rabbit Family is preparing to open a new project Sakhalin in the highest building in Europe...
ON TOP