Poultry Festival At Restaurant Fedya, Dich!
During the whole month of November you may try three new dishes made of wild fish and meat cooked per chef's Sergey Yeroshenko recipe at the restaurant Fedya, Dich!
Suguday made of nelma from Salekhard (430 rubles) will be an excellent starter. As for a hot course, we recommend to try pheasant balls wrapped in cabbage leaves (620 rubles). A good competitor to pheasant balls will be a poultry ragout (650 rubles) made of all found in forests of the Krasnoyarskiy Territory and Vladimir region, such as elk, boar, roe deer. Hurry up to try the dishes as the festival will take place only one month.
Read also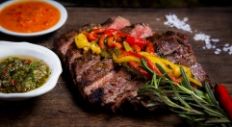 The brand chef of Pab Lo Picasso Roberto Jacomino Perez is good at experimenting with meat offering his own means to fig...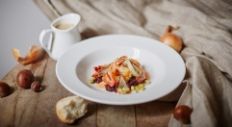 The chef of the Projector Restaurant Maxim Myasnikov keeps experiments with nuts. Chestnuts and hazelnuts seem to become...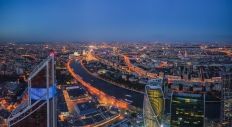 The restaurant holding White Rabbit Family is preparing to open a new project Sakhalin in the highest building in Europe...
ON TOP