Table Grill For Friends At Tarantino Restaurant
With the first cold days the brand chef of Tarantino Restaurant Viktor Apasiev decided to add heat in the autumn & winter menu and introduced a big dish for a groups of people – a frying pan served with grilled juicy meat delicacies.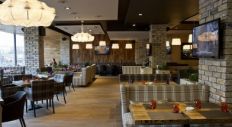 Kitchen:
American, Italian, Meat
Average bill:
1000-1500 rub
Address:
15, Novy Arbat str., Moscow
A movable table grill-bar made of cast iron with flaming coals inside is brought to a hall and installed in the table centre in front of guests and then selected meat is served on it, such as beef steaks, chicken breast, pork sirloin, veal tongue, grilled vegetables (tomatoes, champignons, zucchini, aubergines, sweet pepper) and three special home sauces – adjika, curry and barbecue.
This almost 1.5 kg offer will cost 3900 rubles and it's excellent for a company of 3-4 people. Besides, when ordering this frying pan, the guests will get 1 litre of homemade wine as a gift.
Read also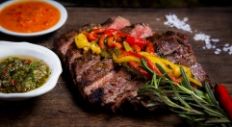 The brand chef of Pab Lo Picasso Roberto Jacomino Perez is good at experimenting with meat offering his own means to fig...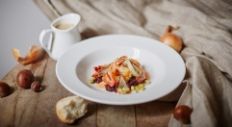 The chef of the Projector Restaurant Maxim Myasnikov keeps experiments with nuts. Chestnuts and hazelnuts seem to become...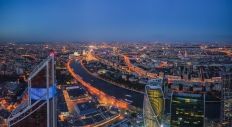 The restaurant holding White Rabbit Family is preparing to open a new project Sakhalin in the highest building in Europe...
ON TOP