Barbecue & Lula At Kharcho Restaurant
The festival of barbecues and lula-kebabs is currently taking place at the Kharcho restaurant of Georgian cuisine.
Artem Kolesnkov, the brand-Chef of the Kharcho restaurant says that the menu at Kharcho includes 17 kinds of barbecue. The Chef is sure that cold and boring February and March are the best months to taste meat and poultry. As vegetables and berries seem plastic now, meat fried in a certain way with an appropriate sauce and a glass of chacha is just what is needed to avoid feeling sad and to wait until spring.
The special barbecue menu has two sets. The first set includes six lula-kebabs: two chicken, two veal and two lamb kebabs. The price for the set is 1200 rubles.
The second set is dedicated to barbecues fried on open fire. They bring two pieces of chicken, two pieces of pork and two pieces of lamb on lavash. The set will cost 1000 rubles.
Read also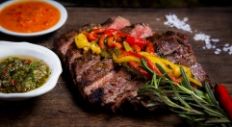 The brand chef of Pab Lo Picasso Roberto Jacomino Perez is good at experimenting with meat offering his own means to fig...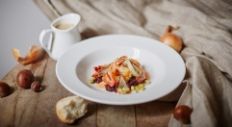 The chef of the Projector Restaurant Maxim Myasnikov keeps experiments with nuts. Chestnuts and hazelnuts seem to become...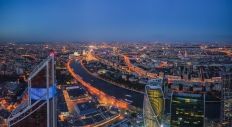 The restaurant holding White Rabbit Family is preparing to open a new project Sakhalin in the highest building in Europe...
ON TOP