Seasonal Offer At Rose Bar Restaurants
The autumn offers has been launched at the Rose Bar chain. During 3 autumn months the menu will include a salad with roast beef, baked ginger, pear and gorgonzola (750 rub.) and also a chestnut cream-soup with chorizo that deserves a special praise.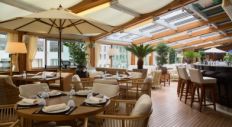 Kitchen:
European
Average bill:
1500-2000 rub
Address:
20 bldg 1, Bol'shaya Dmitrovka str., Moscow
Those who are searching for new culinary impressions are recommended to order quinnat baked with fennel, beetroot stalks and turnip (850 rub.) or consomme with bolete mushrooms and black ravioli, smoked duck and truffle sour cream (650 rub.). Those who cannot stay indifferent to the sweets, should try light and tender nut shortcake with pumpkin cream, cheese mousse and sea buckthorn jelly (350 rub.).
Read also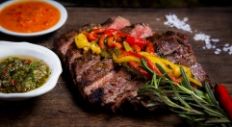 The brand chef of Pab Lo Picasso Roberto Jacomino Perez is good at experimenting with meat offering his own means to fig...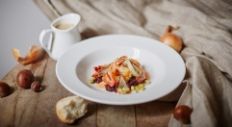 The chef of the Projector Restaurant Maxim Myasnikov keeps experiments with nuts. Chestnuts and hazelnuts seem to become...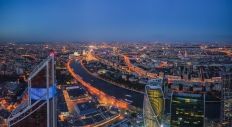 The restaurant holding White Rabbit Family is preparing to open a new project Sakhalin in the highest building in Europe...
ON TOP