Torro Grill Restaurant Boasts About Burgers
The new menu at Torro Grill boasts about its burgers! The new collection of burgers is ready.
The secret is they are all absolutely different. For instance, the Asian burger contains beef chop accompanied with juicy Coleslaw salad in Asian style, cheese and sauce with sesame, garlic and soya sauce. The burger with fried chanterelles is seasoned with double cheese portion, crispy onion and a special sauce. The Thai burger is served in a thin pita with hot Thai salad. As for Don Antonio, t
he guests' favourite burger containing
beef chop, Mozzarella, Pesto with basil, dried tomatoes made with balsamic vinegar,
it will come back to the menu
. Besides new positions, the menu still keeps special and classical cheeseburgers.
Read also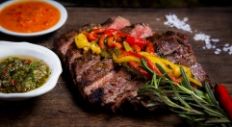 The brand chef of Pab Lo Picasso Roberto Jacomino Perez is good at experimenting with meat offering his own means to fig...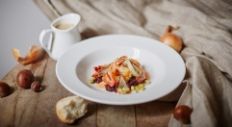 The chef of the Projector Restaurant Maxim Myasnikov keeps experiments with nuts. Chestnuts and hazelnuts seem to become...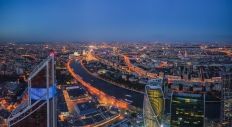 The restaurant holding White Rabbit Family is preparing to open a new project Sakhalin in the highest building in Europe...
ON TOP