Festival Of Baltic Herring At Orange 3 Restaurant
The festival where Baltic herring is the main ingredient of the special menu from Sauli Kemppainen has started at the Orange 3 Restaurant.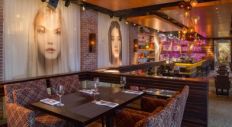 Kitchen:
Chefs
Average bill:
1500-2000 rub
Address:
26 bldg. 2, Tverskoy blvd., Moscow
Since 1594 the famous fish festival of Baltic herring Silakkamarkkinat has been taking place in Helsinki in the beginning of October. The chef of Orange 3 had a special trip to a fair to buy Baltic herring. And then he created a special menu. It includes marinated Baltic herring mousse, dill bread and Cauliflower (470 rubles), Baltic herring and graved yolk (490 rubles), fried Baltic herring with marinated vegetables (590 rubles) and Baltic herring with potatoes and sour cream (590 rubles).
The menu will be available until 16th October.
Read also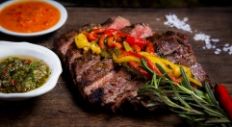 The brand chef of Pab Lo Picasso Roberto Jacomino Perez is good at experimenting with meat offering his own means to fig...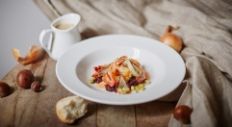 The chef of the Projector Restaurant Maxim Myasnikov keeps experiments with nuts. Chestnuts and hazelnuts seem to become...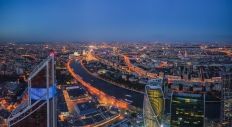 The restaurant holding White Rabbit Family is preparing to open a new project Sakhalin in the highest building in Europe...
ON TOP