Autumn Menu At La Prima, La Provincia & La Taverna Restaurants
The chef of Gourmet Alliance introduced a new autumn menu to the public on 14 September. "Get surprised and inspired" – this is a motto for new dishes.
Kitchen:
Italian, European
Average bill:
1500-2000 rub
Address:
32 bldg. 1, Bol'shaya Dmitrovka str., Moscow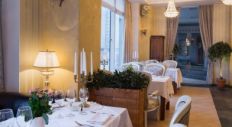 Kitchen:
Chefs, Italian
Average bill:
2000-3000 rub
Address:
Moscow, Kaluzhskaya square 1, building 2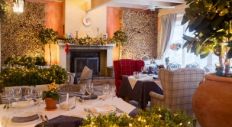 Kitchen:
Mediterranean
Average bill:
2000-3000 rub
Address:
3, building 1, Shmitovskiy proyezd, Moscow
The surprises mean unexpected combinations and a new look to traditional Italian cuisine. The autumn offer includes a sumptuous seafood salad seasoned with sparkling wine sauce. The dish will surprise you with unusual tastes. The pear hen fillet is especially tender complemented with pumpkin gratin. This rich hot course made of delicate meat will warm you up in bad weather and help to have a different view over healthy food. However, an undoubted hit of the new menu is goatling ragout with panissa. Concentration on the details and a special way of cooking let the chef approach perfection. Ragout with tender meat will conquer you with a sky-born taste and unusual service. The course is good to wash down with young wine or aromatic whisky.
The new menu from Gourmet Alliance will undoubtedly expand your horizons of culinary sensations and excellently suit for lunch or dinner in autumn.
Read also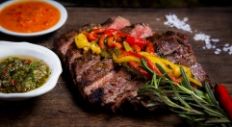 The brand chef of Pab Lo Picasso Roberto Jacomino Perez is good at experimenting with meat offering his own means to fig...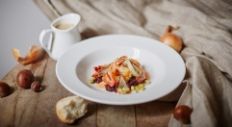 The chef of the Projector Restaurant Maxim Myasnikov keeps experiments with nuts. Chestnuts and hazelnuts seem to become...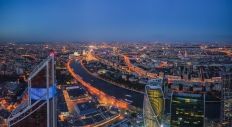 The restaurant holding White Rabbit Family is preparing to open a new project Sakhalin in the highest building in Europe...
ON TOP