Season Of Russian Chanterelles At Pavilion Restaurant
Be careful, truffle! The Pavilion Restaurant has opened a season of Russian chanterelles! The special offer from the Chef Vitaliy Kovalev includes five new dishes with the summer taste.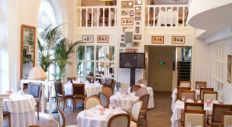 Kitchen:
Russian
Average bill:
1500-2000 rub
Address:
7, Bol'shoy Patriarshiy lane, Moscow
You may take a salad with chanterelles, pine nuts and tomatoes or marinated chanterelles for a starter. The first course is represented with a soup with chanterelles and Tambov ham. Among second courses there are chanterelles baked in sour cream and potatoes fried with chanterelles.
The mushroom season at the Pavilion Restaurant will continue until the end of the summer.
Read also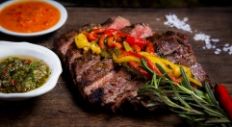 The brand chef of Pab Lo Picasso Roberto Jacomino Perez is good at experimenting with meat offering his own means to fig...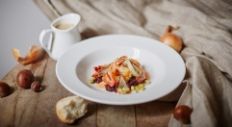 The chef of the Projector Restaurant Maxim Myasnikov keeps experiments with nuts. Chestnuts and hazelnuts seem to become...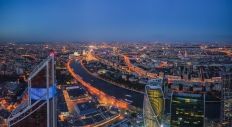 The restaurant holding White Rabbit Family is preparing to open a new project Sakhalin in the highest building in Europe...
ON TOP