Let The Cheese Be! Festival At Limoncino Restaurant
The Limoncino Restaurant decided to organize a cheese festival.
For this reason they offer a special menu containing dishes with different sorts of cheese, namely: salad with baked liver, goat cheese and oranges, antipasti with piquillo peppers, goat cheese and raspberry, salad with watermelon and Cacioricotta cheese, salad with young spinach and Brie cheese, salad with cucumber, tomatoes, avocado, fresh mint and cheese to your choice: Ricotta/Feta/Mozzarella, pizza with cheese, linguini with tomatoes, eggplants and Ricotta cheese, mousse with Ricotta and coffee meringue, berries and vanilla sauce, cream Panna Cotta with Ricotta and raspberry sauce, raspberry espuma.
Read also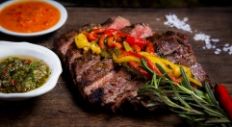 The brand chef of Pab Lo Picasso Roberto Jacomino Perez is good at experimenting with meat offering his own means to fig...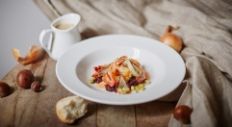 The chef of the Projector Restaurant Maxim Myasnikov keeps experiments with nuts. Chestnuts and hazelnuts seem to become...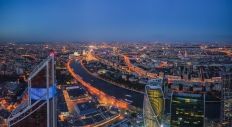 The restaurant holding White Rabbit Family is preparing to open a new project Sakhalin in the highest building in Europe...
ON TOP