Real Summer At Carlson Restaurant
The Carlson Restaurant invites for the summer menu update! The restaurant brand chef Carlo Grecu follows the seasonal principle and uses only local products to cook dishes.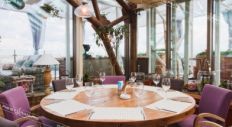 Kitchen:
Chefs
Average bill:
from 3000 rub
Address:
20/1, Ovchinnikovskaya embankment, Moscow
The menu has been updated with the dishes made of chanterelles, marlin carpaccio with nectarines, Russian salad with low-salted red salmon mousse and warm salad with lettuce, cherry tomatoes and chicken or shrimps topped with Parmesan cheese. The menu also includes desserts with wild strawberry. Besides, there are fruits and berries such as apricots, nectarines, cherries and a big portion of watermelon.
Read also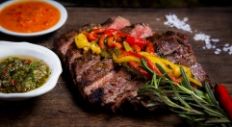 The brand chef of Pab Lo Picasso Roberto Jacomino Perez is good at experimenting with meat offering his own means to fig...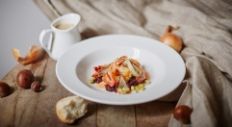 The chef of the Projector Restaurant Maxim Myasnikov keeps experiments with nuts. Chestnuts and hazelnuts seem to become...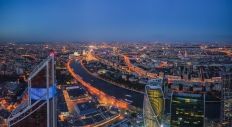 The restaurant holding White Rabbit Family is preparing to open a new project Sakhalin in the highest building in Europe...
ON TOP