Season Of Ginger & Mushrooms At Syr (Cheese) Restaurant
The chef Mirko Dzago greets autumn with an updated menu.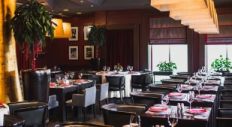 Kitchen:
Italian
Average bill:
2000-3000 rub
Address:
16 bldg. 2, Sadovaya-Samotechnaya str., Moscow
Ginger is neither berry nor fruit and even nor vegetable but an inflorescence of ficus carica. The chef adds ginger to a salad with crab meat and serves finely sliced Parma ham with drops of cherry jam. A special attention is paid to desserts, so you can see warm honey ginger with caramel sauce and cheese ice-cream, carpaccio with wild strawberry sorbet and blueberries, a pie with cream and layers dough tartlets.
Also you may order a few dishes from the summer offer in September: for instance, cep mushrooms and orange cap boletus mousse with home bread croutons and also chanterelles cooked differently.
Read also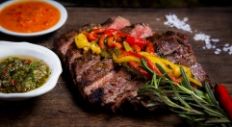 The brand chef of Pab Lo Picasso Roberto Jacomino Perez is good at experimenting with meat offering his own means to fig...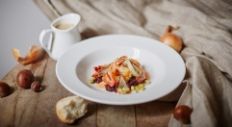 The chef of the Projector Restaurant Maxim Myasnikov keeps experiments with nuts. Chestnuts and hazelnuts seem to become...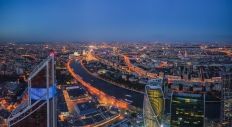 The restaurant holding White Rabbit Family is preparing to open a new project Sakhalin in the highest building in Europe...
ON TOP