Dirty Blonde Bar: What's For Start?
Besides great cocktails the new evening Dirty Blonde bar offers tapas now. Viktor Apasiev, the brand chef of such restaurants as Rukkola, Tarantino, Lucky Luciano, is opening a gastronomic menu line for drinks in a bar. He has prepared 10 dishes perfectly suitable for the cocktail bar list.
One of best-sellers among appetizers is finely sliced Black Angus sirloin with barbecue sauce (290 rubles). Do not forget to order the Cuban cocktail El Presidente (570 rub.) for it. The best appetizer for the flagman cocktail Dirty Blonde (570 rubles) will be a light starter made of ginger, Parma ham and special bourbon sauce (420 rubles). Those guests who would like to have a richer meal may order bruschetta. There are three kinds of them in the menu.
Read also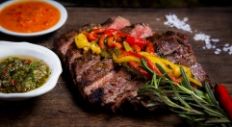 The brand chef of Pab Lo Picasso Roberto Jacomino Perez is good at experimenting with meat offering his own means to fig...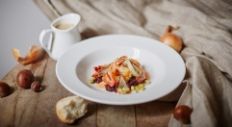 The chef of the Projector Restaurant Maxim Myasnikov keeps experiments with nuts. Chestnuts and hazelnuts seem to become...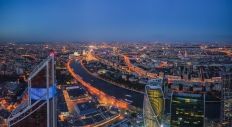 The restaurant holding White Rabbit Family is preparing to open a new project Sakhalin in the highest building in Europe...
ON TOP