Watermelons Season At Carlson Restaurant
The brand chef Carlo Greku offers the guests a few salads such as a salad with watermelon and Feta cheese (320 rubles) that consists of marinated watermelon combined with tender cheese, Yalta onion, celery and Cailletiers, a salad with shrimps, watermelon and tomatoes (590 rubles) and Panna Cotta with watermelon (290 rubles) for a dessert – cream Panna Cotta is served with watermelon jelly, slices of watermelon and cherries.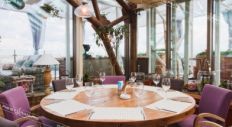 Kitchen:
Chefs
Average bill:
from 3000 rub
Address:
20/1, Ovchinnikovskaya embankment, Moscow
The menu certainly has a big portion of fresh watermelon (390 rubles) served on ice and dressed with pieces of starfruit. Welcome to Carlson to take summer mood!
Read also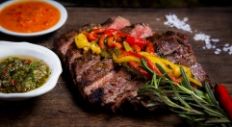 The brand chef of Pab Lo Picasso Roberto Jacomino Perez is good at experimenting with meat offering his own means to fig...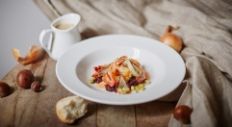 The chef of the Projector Restaurant Maxim Myasnikov keeps experiments with nuts. Chestnuts and hazelnuts seem to become...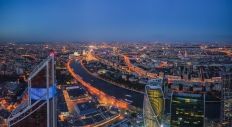 The restaurant holding White Rabbit Family is preparing to open a new project Sakhalin in the highest building in Europe...
ON TOP