Voronezh Restaurant – New Project From Alexander Rappoport
The new restaurant project Voronezh from Alexander Rappoport is supposed to start working in the technical mode in the middle of August in Prechistenka, 4.
A snackbar and a butcher's shop will be open on the ground floor. The butcher's shop will be offering a few meat products unique for Moscow such as beef pastrami, corn beef, special tongue and many others. The restaurant itself will be situated on the first and second floors: the hall called Voronezh will be found on the first floor and Meat club – on the second.
Voronezh presents cuisines of Russian regions on the one hand and it is a restaurant offering the biggest choice of meat delicacies for today in Moscow.
Read also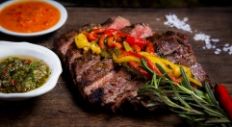 The brand chef of Pab Lo Picasso Roberto Jacomino Perez is good at experimenting with meat offering his own means to fig...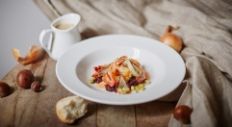 The chef of the Projector Restaurant Maxim Myasnikov keeps experiments with nuts. Chestnuts and hazelnuts seem to become...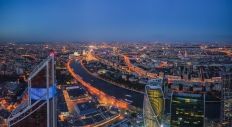 The restaurant holding White Rabbit Family is preparing to open a new project Sakhalin in the highest building in Europe...
ON TOP