Most Expensive Burgers In Moscow At Bizon Steak Houses
Steak Houses Bizon in Moscow are celebrating the 115th burger anniversary from 10th July to 20th September.
For this important reason they have created three new burgers: with aromatic chop made of marble Black Angus beef, with tender stracciatella cheese, with meat of the King crab and with foie gras. All burgers are made on fire with fresh vegetables and crispy scones soaked with a special sauce. They are not just burgers, they are burgers that weigh 550 grams and cost 2100-2300 rubles!
Read also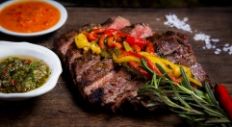 The brand chef of Pab Lo Picasso Roberto Jacomino Perez is good at experimenting with meat offering his own means to fig...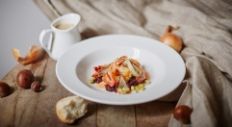 The chef of the Projector Restaurant Maxim Myasnikov keeps experiments with nuts. Chestnuts and hazelnuts seem to become...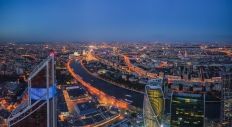 The restaurant holding White Rabbit Family is preparing to open a new project Sakhalin in the highest building in Europe...
ON TOP