Mille-Feuille Bar At Brasserie Most
The Brasserie Most company is launching a new dessert card opening a mille-feuille bar.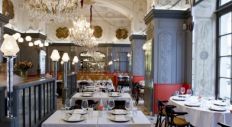 Kitchen:
French
Average bill:
2000-3000 rub
Address:
6/3 bldg. 3, Kuznetsky most str., Moscow
The bar will be working as follows: guests choose layers, cream and berries and create their own mille-feuille. Caramel or chocolate layers might be ordered with vanilla, rum, pistachio or lemon cream. Add fresh fruits and berries to your choice: strawberry, apricot, raspberry, blueberry, blackberry, mango, ginger, cherry, peach.
Besides, in the menu there are a few new positions such as seasonal soup with red wine, peaches, nectarines, hibiscus tea with waffles, tartlet with goat cheese, rhubarb and raspberry, soufflé glacé with Chartreuse liqueur, chocolate and strawberry, airy pie with apricots and lavender, chocolate ravioli with cherry ad yogurt sorbet.
Read also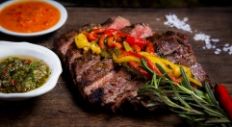 The brand chef of Pab Lo Picasso Roberto Jacomino Perez is good at experimenting with meat offering his own means to fig...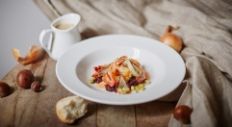 The chef of the Projector Restaurant Maxim Myasnikov keeps experiments with nuts. Chestnuts and hazelnuts seem to become...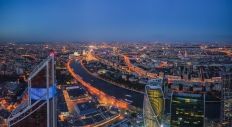 The restaurant holding White Rabbit Family is preparing to open a new project Sakhalin in the highest building in Europe...
ON TOP