Karlsson Restaurant With Carlo Grecu
The cuisine of the Karlsson Restaurant has been headed by Carlo Grecu, one of the best Italian cooks in Moscow. He has created the menu with more democratic prices.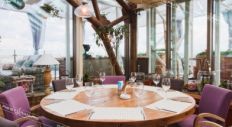 Kitchen:
Chefs
Average bill:
from 3000 rub
Address:
20/1, Ovchinnikovskaya embankment, Moscow
Feel free to order a light and refreshing cherry & tomato gazpacho with vegetables and okroshka on kvass with chicken breast. In the chapter of appetizers and salads there is tartar made of Russian beef Black Angus, tartar made of tuna with avocado mousse, sweet pepper and Badji sauce. Among hot courses the menu may offer traditional Italian homemade pasta spaghetti Aglio Olio, turkey burger (cheeseburger with farmer turkey, 590 rubles), stewed duck leg with forest mushrooms. Also there are bright summer desserts such as strawberry cheesecake with airy yogurt, chocolate flan with liquid raspberry, apple layer pie.
Read also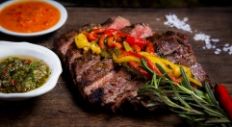 The brand chef of Pab Lo Picasso Roberto Jacomino Perez is good at experimenting with meat offering his own means to fig...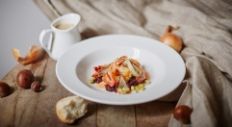 The chef of the Projector Restaurant Maxim Myasnikov keeps experiments with nuts. Chestnuts and hazelnuts seem to become...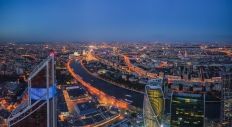 The restaurant holding White Rabbit Family is preparing to open a new project Sakhalin in the highest building in Europe...
ON TOP