Season of Juicy Cherry At Bruder Restaurant
The restaurant chain Bruder of good-quality cuisine offers to spend the summer under the sign of sweet cherry. The cherry menu from the restaurant chain Bruder includes three desserts, thick smoothie and alcoholic sherry.
The cake for cherry financier (319 rubles) is based on almond flour with farmer butter, juicy cherries and Amaretto liqueur. Then the Chef cooks classical Sabayon (319 rubles). Meringue with cherry and chocolate & cheese cream (319 rubles) is a complicated composition that includes vanilla meringue, black chocolate cream, Mascarpone cheese, canned and fresh cherries, chocolate ice-cream.
The cherry menu is offered in aromatic drinks such as Sherry Royal and Sweet Sherry Smoothie.
Read also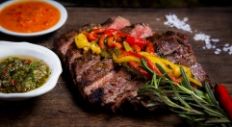 The brand chef of Pab Lo Picasso Roberto Jacomino Perez is good at experimenting with meat offering his own means to fig...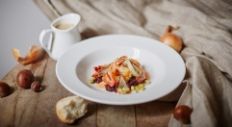 The chef of the Projector Restaurant Maxim Myasnikov keeps experiments with nuts. Chestnuts and hazelnuts seem to become...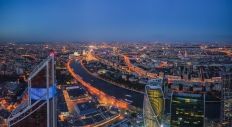 The restaurant holding White Rabbit Family is preparing to open a new project Sakhalin in the highest building in Europe...
ON TOP