Cocktails At Banka Cafe
The long expected cocktail menu is finally available at the Banka Cafe. The traditional shrub is made with tomatoes and basil. The cocktail under the sweet title Gogol Mogol is a mix of bourbon and home milk syrup.
Also you may find here Alco Detox made of elderberry, gin and French chartreuse. These and other author's cocktails are free to try at Banka. However, classical positions are also represented in great a variety. Any cocktail will cost 400 rubles.
Read also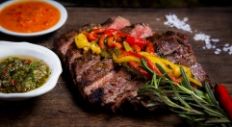 The brand chef of Pab Lo Picasso Roberto Jacomino Perez is good at experimenting with meat offering his own means to fig...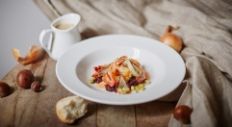 The chef of the Projector Restaurant Maxim Myasnikov keeps experiments with nuts. Chestnuts and hazelnuts seem to become...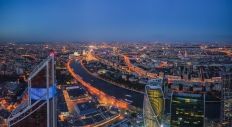 The restaurant holding White Rabbit Family is preparing to open a new project Sakhalin in the highest building in Europe...
ON TOP