Autumn Harvest At Sixty Restaurant
While Moscow restaurants demonstrate an abundance of dishes made of watermelons and chanterelles, chefs Carlo Greku and Givi Khatisov decided to concentrate on other autumn specialties. Sixty seasonal menu has tomatoes and young corn starring and five dishes performed for the whole day – from appetizer to dessert.
Factoring out traditional combination of vegetables and seafood, the chefs serve a salad with two kinds of tomatoes with octopus and avocado and add corn chanterelles and smelt in crispy crust to corn salad.
Instead of Spanish cold soup the chefs cook copious French bisque with crayfish from Rostov with yellow tomatoes and young corn. As a hot course they offer rabbit ragout served with traditional Sicilian appetizer arancini made of young corn.
For a dessert again goes sweet corn but this time as an ice-cream: chefs decided to accompany it with watermelon jelly, pistachio shortcake and popcorn.
Read also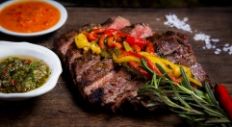 The brand chef of Pab Lo Picasso Roberto Jacomino Perez is good at experimenting with meat offering his own means to fig...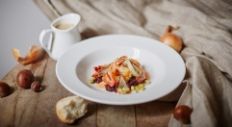 The chef of the Projector Restaurant Maxim Myasnikov keeps experiments with nuts. Chestnuts and hazelnuts seem to become...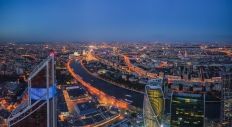 The restaurant holding White Rabbit Family is preparing to open a new project Sakhalin in the highest building in Europe...
ON TOP