Zafferano Restaurant: Quartet Of Desserts
There are four new sweet dishes with an Azerbaijani accent at the Zafferano restaurant.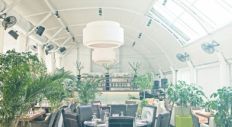 Kitchen:
Chefs, Azerbaijani, European
Average bill:
1500-2000 rub
Address:
Moscow, Novinsly Blvd., 8, Shopping Centre Lotte Plaza, 2nd floor
M
Smolenskaya (Arbatsko-Pokrovskaya)
They offer to make your weekdays or a weekend sweeter with chocolate shortcake with almond topped with orange sauce (360 rubles) and an impeccable cheese dessert with pumpkin and a scoop of vanilla ice-cream (360 rubles). If your thoughts about diet are very valuable, then you may limit yourself with light but less tasty desserts, such as spicy apple baked with cinnamon, star-anise and cloves (380 rubles), and also juicy fresh ginger with orange fresh (410 rubles).
Read also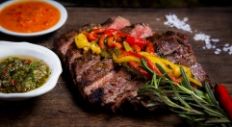 The brand chef of Pab Lo Picasso Roberto Jacomino Perez is good at experimenting with meat offering his own means to fig...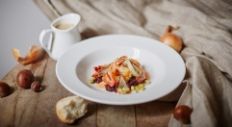 The chef of the Projector Restaurant Maxim Myasnikov keeps experiments with nuts. Chestnuts and hazelnuts seem to become...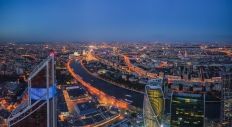 The restaurant holding White Rabbit Family is preparing to open a new project Sakhalin in the highest building in Europe...
ON TOP