Mussels At Cinq Sens Restaurant
Have you already come back from vacations near the sea? You must be still remembering countries of the hot sun, turquois water and tasty seafood. The Cinq Sens Restaurant decided to extend the pleasure and organize a festival of mussels.
There are 4 ways of cooking mussels: in cream sauce with fried bacon and shallot; in piquant sauce with Provencal herbs and tomatoes; in tender cream sauce with whipped cheese Roquefort; in hot spicy cream sauce with curry and aromatic herbs.
All dishes will have the same price – 989 rubles and a glass of wine will go free of charge.
Read also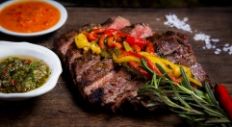 The brand chef of Pab Lo Picasso Roberto Jacomino Perez is good at experimenting with meat offering his own means to fig...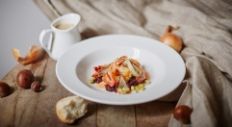 The chef of the Projector Restaurant Maxim Myasnikov keeps experiments with nuts. Chestnuts and hazelnuts seem to become...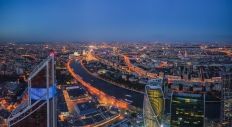 The restaurant holding White Rabbit Family is preparing to open a new project Sakhalin in the highest building in Europe...
ON TOP