Autumn Menu Update At Turandot Restaurant
There are two new special offers from the chef Dmitry Yeremeev in the menu of Turandot Restaurant this autumn.
Grilled beef tartar with mustard ice-cream and tender foie-gras with ginger confiture cooked in azote are the brightest new dishes in the seasonal menu.
Asian cuisine fans may expect such dishes as a salad with spring rolls, crispy dim sums with daikon and carrot or crispy dim-sums Turandot.
Seafood and Japanese cuisine fans will appreciate oysters with fish ceviche, Japanese salad with grilled sushi and tapioca chips, juicy prawns with grapes in Thai sauce.
The soups chapter is also worth paying attention to: you will find borsch with ripen cherry and croissants with foie-gras, pumpkin cream-soup with prawns and truffles and a new dish of this autumn – Chinese soup with quail.
Read also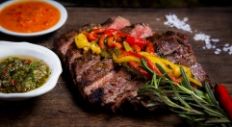 The brand chef of Pab Lo Picasso Roberto Jacomino Perez is good at experimenting with meat offering his own means to fig...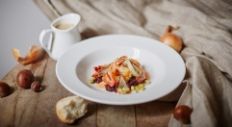 The chef of the Projector Restaurant Maxim Myasnikov keeps experiments with nuts. Chestnuts and hazelnuts seem to become...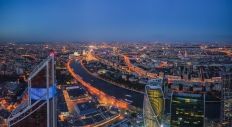 The restaurant holding White Rabbit Family is preparing to open a new project Sakhalin in the highest building in Europe...
ON TOP