Autumn Menu At BB Cafe
The chef of BB cafe Dmitry Oreshkov together with the brand chef Khayam Agaverdiev have already prepared a special autumn menu. It will be launched on 14th September.
Its main feature is goose in honey & oysters sauce as chefs cook a salad, schi and a hot course with it.
For a dessert, feel free to order carrot & cottage cheese cake, baked apple with honey and hot spices, a scoop of ice-cream and cranberry sauce.
Among drinks we advise vitamin smoothies, plum tea based on black tea with plum, vanilla and pomegranate syrup, dogrose, ashberry and oregano teas.
Read also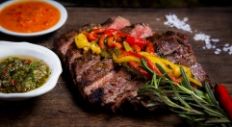 The brand chef of Pab Lo Picasso Roberto Jacomino Perez is good at experimenting with meat offering his own means to fig...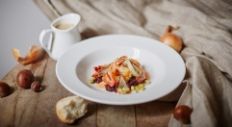 The chef of the Projector Restaurant Maxim Myasnikov keeps experiments with nuts. Chestnuts and hazelnuts seem to become...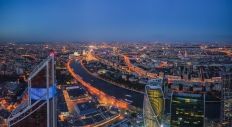 The restaurant holding White Rabbit Family is preparing to open a new project Sakhalin in the highest building in Europe...
ON TOP