Israeli People's New Year At Emporio Cafe
Who said that the New Year can be celebrated only once a year? Emporio Cafe carries on a set of culinary evenings collecting peoples of the world.
This time the event is more than a just feast – it is the New Year of Israeli people. On 15th September the guests may expect delicacies from the chef Pavel Kozlov and Edie Butler's presentation, the representative of Israel in Eurovision. We are waiting for all members of the Jewish diaspora at 9 pm.
Read also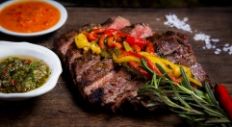 The brand chef of Pab Lo Picasso Roberto Jacomino Perez is good at experimenting with meat offering his own means to fig...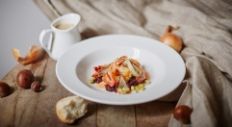 The chef of the Projector Restaurant Maxim Myasnikov keeps experiments with nuts. Chestnuts and hazelnuts seem to become...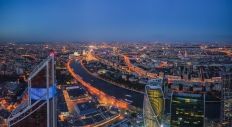 The restaurant holding White Rabbit Family is preparing to open a new project Sakhalin in the highest building in Europe...
ON TOP