New Bartender & New Shakes At Rose Bar Restaurant In Bolshaya Dmitrovka
The cocktails at the Rose Bar Restaurant In Bolshaya Dmitrovka are available now from the new bartender Alexey Bazhin.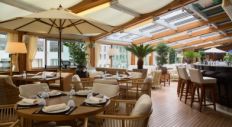 Kitchen:
European
Average bill:
1500-2000 rub
Address:
20 bldg 1, Bol'shaya Dmitrovka str., Moscow
As Alexey Bazhin came, the bar list has been significantly enriched: classic has been presented in a new reading thanks to sorbets, sauces, syrups and infusions made by the bartender himself. And there is a big line of author's cocktails. Margarita loved by many people is served with a piquant sorbet flavoured with curry and pineapple, while spicy Flip goes with halvah sauce and its recipe is kept in a strict secret. Gin aged on the most expensive spice saffron, also juniper berry, cloves and anise is incredibly good.
Read also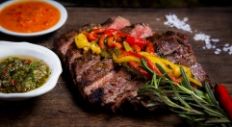 The brand chef of Pab Lo Picasso Roberto Jacomino Perez is good at experimenting with meat offering his own means to fig...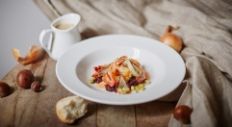 The chef of the Projector Restaurant Maxim Myasnikov keeps experiments with nuts. Chestnuts and hazelnuts seem to become...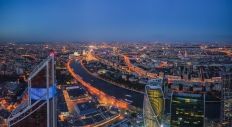 The restaurant holding White Rabbit Family is preparing to open a new project Sakhalin in the highest building in Europe...
ON TOP