New Menu Non-Stop At SAVVA Restaurant
The SAVVA Restaurant at the Metropol Hotel works now without any break and its two menus, the noon and evening ones, have been combined into one card of dishes, while the chef Andrey Shmakov has introduced a few new positions.
For instance, Crispy chicken is chicken mousse with nutmeg wrapped in crispy brioche shell with Persillade. The green salad with Parmesan ice-cream is cooked by the chef using cucumbers, paprika and tomatoes seasoning with honey & mustard sauce and dressing with honey meringues. Among desserts there are also new positions such as Panna Cotta with apricot per classical recipe and Cherry semifreddo (cream with lemon and basil, cherry, chocolate and praline).
Read also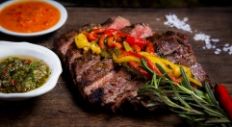 The brand chef of Pab Lo Picasso Roberto Jacomino Perez is good at experimenting with meat offering his own means to fig...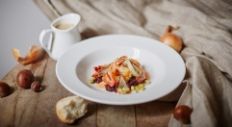 The chef of the Projector Restaurant Maxim Myasnikov keeps experiments with nuts. Chestnuts and hazelnuts seem to become...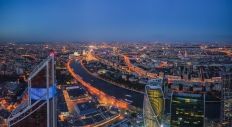 The restaurant holding White Rabbit Family is preparing to open a new project Sakhalin in the highest building in Europe...
ON TOP