Yours. Fresh. Mixes. At Nikuda Ne Edem Restaurant
A season of fresh mixes has been started at the Nikuda Ne Edem Restaurant. As usual, there are a few surprises which is a strong point of their mixologist Alexander Kan.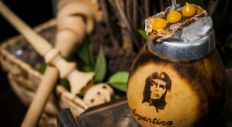 Kitchen:
Chefs
Average bill:
1500-2000 rub
Address:
15 bldg. 8, Rochdel'skaya str., Moscow
The most non-standard one – carrot-grapefruit-apricot – may boast with a perfect balance of flavours and nice fresh effect. Grapefruit is used in another fruit cocktail where it's mixed with blueberry. Mellow currant in August has also found its usage here: red currant is paired with apple, while black currant is nicely rhymed with orange. The standard position of all fresh mixes at Nikuda Ne Edem costs 360 rubles.
Read also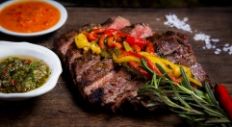 The brand chef of Pab Lo Picasso Roberto Jacomino Perez is good at experimenting with meat offering his own means to fig...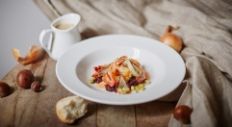 The chef of the Projector Restaurant Maxim Myasnikov keeps experiments with nuts. Chestnuts and hazelnuts seem to become...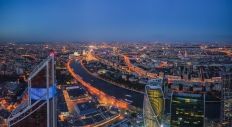 The restaurant holding White Rabbit Family is preparing to open a new project Sakhalin in the highest building in Europe...
ON TOP