Nostalgic and Indian Winter Menu at Chaihona No 1 by Timur Lansky
Winter menu at restaurants chain Chaihona No 1 by Timur Lansky is a good option for fast business lunch and for a long family dinner, for a romantic date and for hanging out with friends.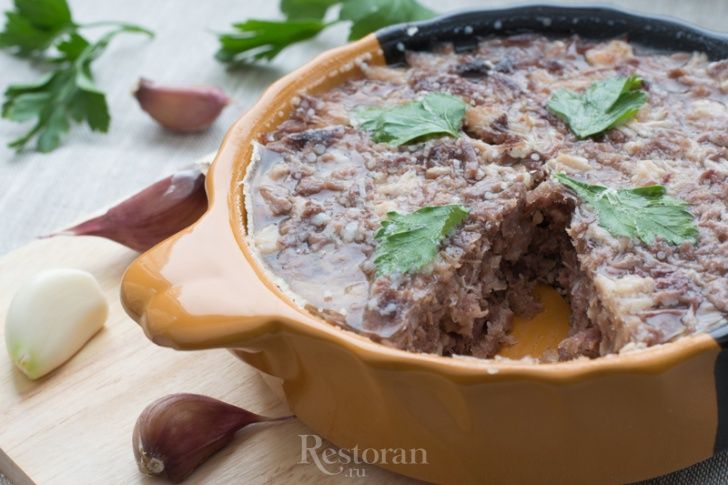 Traditional New Year dishes appreciated by a few generations of Moscow-dwellers have been the first accent of the winter menu at Chaihona No 1. Pay attention to the meat aspic which was always cooked by out mums and grandmas by the New Year's Day. The aspic is cooked here on beef broth with quail eggs. Garlic, parsley, dill and horseradish with mustard are absolutely mandatory!
As starters in the nostalgic menu Chaihona No 1 offers pike perch and salmon galantine, cheese tartlets, and a list of salads is not possible to imagine without Dressed Herring and Mimosa.
The second idea of the winter menu at Chaihona No 1 is the Indian cuisine.
The Indian menu offers Biryani pilaf with chicken as the main course. There is tender basmati rice with chicken breast plus aromatic bunch of fresh spices such as cilantro, mint, gram masala, cardamom, nutmeg and ginger.
Chicken kabob in yogurt is a tender chicken fillet marinated in sauce made of cream with nutmeg, cardamom, garlic, ginger and cashew.
A set of litchi shots is the main liquor in the menu Made in India. It is sweet and bright!
Read also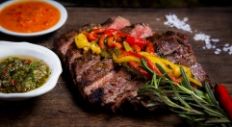 The brand chef of Pab Lo Picasso Roberto Jacomino Perez is good at experimenting with meat offering his own means to fig...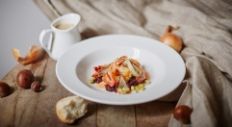 The chef of the Projector Restaurant Maxim Myasnikov keeps experiments with nuts. Chestnuts and hazelnuts seem to become...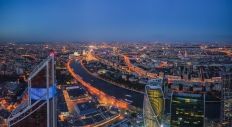 The restaurant holding White Rabbit Family is preparing to open a new project Sakhalin in the highest building in Europe...
ON TOP