Cool Burgers at Budvar
Budvar Restaurant on Kotelnicheskaya quay presents three original «cool» burgers. They are served with French fries and three sauces to your choice – Ketchup, Barbeque and piquant Rouille.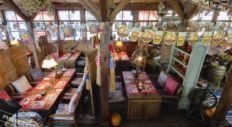 Kitchen:
European, Czech, German
Average bill:
1000-1500 rub
Address:
33, Kotelnicheskaya embankment, Moscow
The cool burgers menu includes:
Burger with Kamchatka crab meat and salad with fresh cucumber, sweet pepper and Iceberg lettuce leaves seasoned with piquant mayonnaise – 732 rubles;
Giantburgerwithhomemadechickensausageandbakedeggplantonwarmciabatta with garlic cream and rural cheese with herbs accompanied with corn lettuce leaves – 758 rubles.
Burger with marble beef cutlet, confit baked sweet pepper and fried bacon with sweet onion – 573 rubles.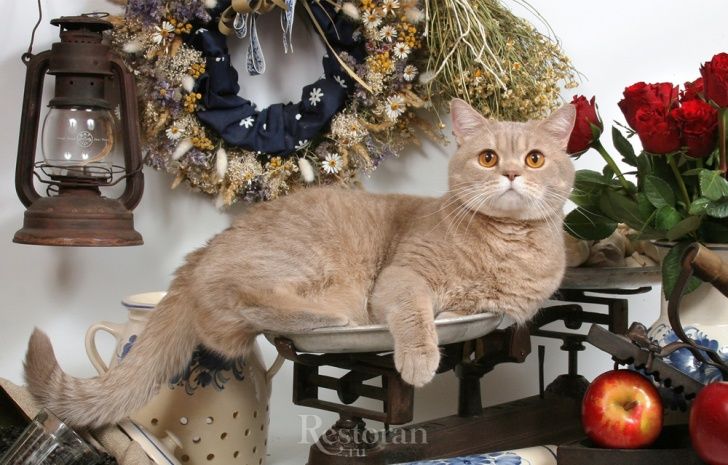 Read also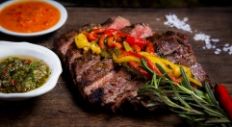 The brand chef of Pab Lo Picasso Roberto Jacomino Perez is good at experimenting with meat offering his own means to fig...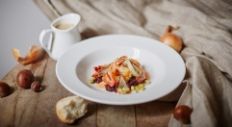 The chef of the Projector Restaurant Maxim Myasnikov keeps experiments with nuts. Chestnuts and hazelnuts seem to become...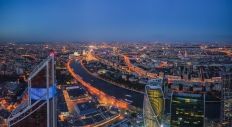 The restaurant holding White Rabbit Family is preparing to open a new project Sakhalin in the highest building in Europe...
ON TOP