King Crab at Bison Restaurants
Real Russian delicacy – the meat of famous King crab deserves attention not less than juicy steak. King crab dishes are now available at Bison steak-houses chain.
For connoisseurs of sea delicacies there are 4 dishes prepared: rich cream soup with crab meat, fancy salad with crab, prawns and cucumbers and boiled crab limbs.
Feel free to order King crab at Bison steak-houses from 15th October to 20th December.
Read also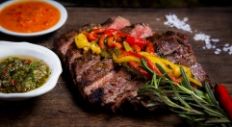 The brand chef of Pab Lo Picasso Roberto Jacomino Perez is good at experimenting with meat offering his own means to fig...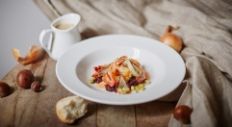 The chef of the Projector Restaurant Maxim Myasnikov keeps experiments with nuts. Chestnuts and hazelnuts seem to become...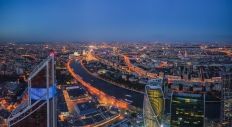 The restaurant holding White Rabbit Family is preparing to open a new project Sakhalin in the highest building in Europe...
ON TOP