Saperavi Café Restaurants: New Food Against Cold
The menu has been updated at the restaurant chain of contemporary Georgian cuisine Saperavi Café: they cook a few new, very rich and warming up dishes here.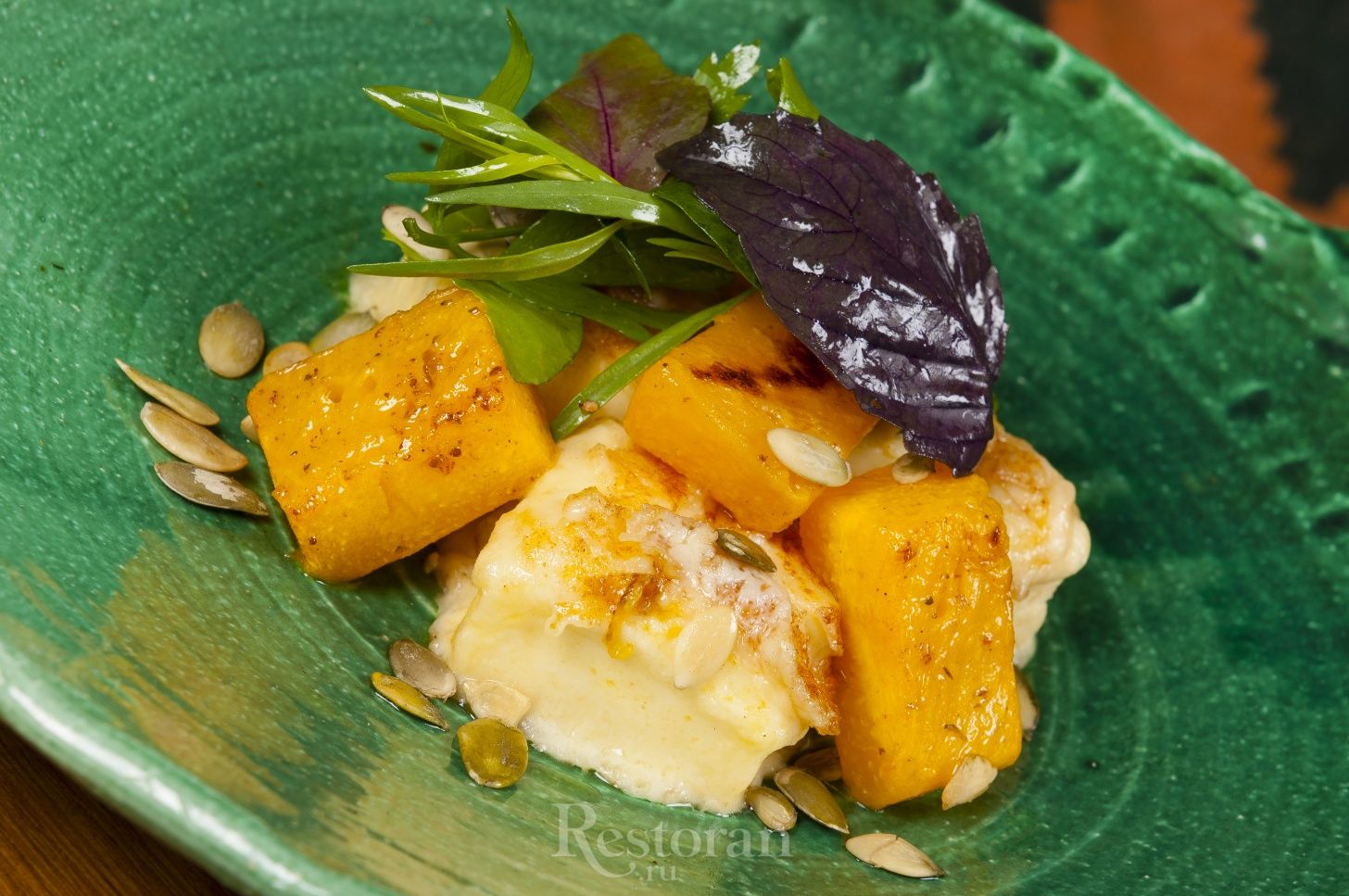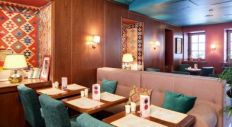 Kitchen:
Georgian
Average bill:
1000-1500 rub
Address:
5 bldg. 5, Pokrovka str., Moscow
For a start, there is muzhuzhi (270 rubles), a Georgian view to aspic which is different from the Russian one by being cooked with pork only generously complemented with pimento, bay leaf, garlic, parsley root and leaves. For those who prefer fish to meat they cook Georgian mountain trout which is tenderly smoked by Chef and served with variety of lettuce leaves and marinated plums (390 rubles).
Pumpkin, the main vegetable in October, is added to the salad with fried suluguni (290 rubles) and also to the delicacy pumpkin cream-soup with rosemary, spicy Pastirma and pine nuts (280 rubles) at the restaurants of contemporary Georgian cuisine.
As a new hot course, there is another unfamiliar dish – Kakhetian shilaplavi (490 rubles). Shilaplavi is a Georgian option for Italian risotto. At Saperavi Café this dish is cooked just like in Kakhetia: with young lamb, white dry wine Cinandali and Imereti saffron.
And certainly, the main dish of the season autumn-winter 2014-2015 is khashi (290 rubles): it's fat broth on beef legs and tripe. Khashi are served with three jelly glasses – milk, wine vinegar and finely chopped garlic at Saperavi.
Read also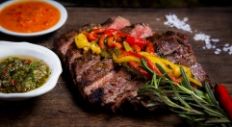 The brand chef of Pab Lo Picasso Roberto Jacomino Perez is good at experimenting with meat offering his own means to fig...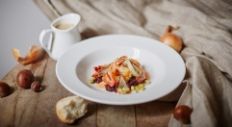 The chef of the Projector Restaurant Maxim Myasnikov keeps experiments with nuts. Chestnuts and hazelnuts seem to become...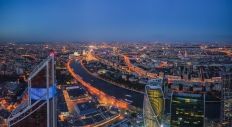 The restaurant holding White Rabbit Family is preparing to open a new project Sakhalin in the highest building in Europe...
ON TOP