Sparkling Sunday Brunch At Cafe Russe Restaurant
The most luxurious brunch of the city comes back. Since 1st March on Sundays the Ritz Carlton Hotel in Moscow has been organizing a real feast at Cafe Russe.
Ceviche and oysters, caviar and sushi, baked whole milk pig and mutton leg and more than other 60 dishes accompanied with French champagne and Russian wines can be found unlimited.
Sparkling brunch is offered every Sunday from 12.30 to 4 pm at the price 8000 rubles per person. The price includes Piper-Heidsieck champagne and also Vedernikov Sibirkoviy and Rayevskoye Renaissance wines unlimited. The price for brunch without wine is 6000 rubles per person. Children under 6 years old may go free of charge, 6-12 y.o. - 1500 rubles, from 12 y.o. - 6000 rubles.
Read also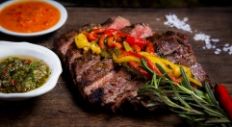 The brand chef of Pab Lo Picasso Roberto Jacomino Perez is good at experimenting with meat offering his own means to fig...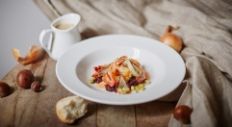 The chef of the Projector Restaurant Maxim Myasnikov keeps experiments with nuts. Chestnuts and hazelnuts seem to become...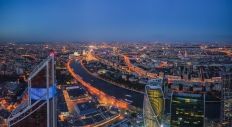 The restaurant holding White Rabbit Family is preparing to open a new project Sakhalin in the highest building in Europe...
ON TOP